Diagnostic 360° supply chain
Optimising your supply chain is key to increasing your economic and environmental performance.
The Logistics cluster in Wallonia provides logistics diagnostics that are aimed at helping Walloon companies to optimise their logistics processes.
Our services
 
The 360° Diagnostic offers free support for 2 days to provide companies with the opportunity of optimising their supply chain.
This approach is undertaken on the basis of a questionnaire before an on-site analysis is carried out.
Who is it aimed at ?
Diagnostic 360° is of relevance to any Walloon company carrying out transport and logistics operations. 
Cases studies :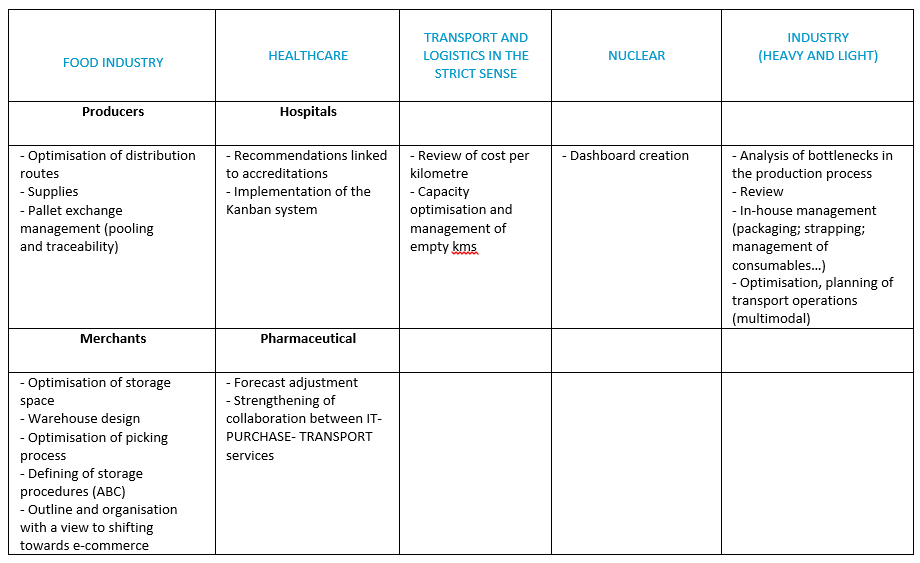 On-site analysis
During these 2 days, our experts will carry out the logistical diagnostics on operational processes and then look back to the start of these processes in order to check the strategy's coherence and the financial impacts.
To be as efficient as possible, we will endeavour to understand how information flows and physical flows transit. 
Recommendations of tangible and prompt activities to implement
After an inventory of the processes or logistical problem we will come up with ideas for solutions or, otherwise will redirect the company towards other professionals to go further in the implementation of solutions or for a more profound audit. 
Taking it further…
Diagnostic 360° will also offer your company the opportunity: 
How about you ? Would you also like to perform better? 
Contact our Diagnostic 360° team